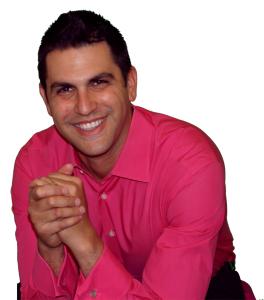 Jack Bendahan, Independent Broker
Languages spoken:
English
What products can I help you with:
Life Insurance, Disability Insurance, Critical Illness Insurance, Long-Term Care Insurance, Health Insurance, Group Insurance
Jack's background:
Jack Bendahan is a senior Toronto Life Insurance broker and Life Insurance Canada expert, serving clients all across Toronto and the GTA for many years. He has been working in the finance industry for over 15 years in the sectors of debt management, and personal finance and have been a member of the Young Entrepreneurs Organization.
He has helped thousands of his clients in meeting their financial goals and securing their livelihood. He is a life insurance broker, entrepreneur, and educator specializing in customizing life insurance policies for various clients' life, health and fitness levels, income levels and financial conditions.
Due to his versatility in suiting the needs of all different types of clients, along with his dedication to living a healthy lifestyle and promoting that lifestyle to his clients, he has often been called the "Lifeman." He provides a free life insurance education on various products such as whole life insurance, term life insurance, universal life insurance.
Jack can provide you with life insurance, critical illness, disability insurance, and long-term care insurance quotes from most Canadian life insurers. As a broker, he represents 15 life insurance companies across Canada (RBC insurance, BMO insurance, AXA, Great West Life, Sun Life insurance, Empire Life insurance and many more).
When Jack is not getting the latest industry information, meeting clients, attending conferences, he is a full-time father and devoted husband. As a family man, he understands how busy life can be and how important his client's time is, and, therefore, he does his best to meet around his client's schedule and at a convenient location to discuss any questions or concerns his clients might have regarding life insurance.
What others say about Jack Bendahan:
"When selecting life and disability insurance, I was fortunate enough to engage Jack Bendahan of LSM Insurance. Jack's professionalism and enthusiasm made me feel immediately that I had chosen the right individual to represent me. I would highly recommend Jack and LSM Insurance to anyone seeking competent insurance representation and advice."
Scott Phillips
---
"Going through Jack Bendahan of LSM Insurance helped me understand what Life Insurance really means for my family – Security and Trust. That's what I needed and he provided it with great knowledge."
Adele Speers
---
"Jack Bendahan of LSM Insurance facilitated two (2) insurance policies that fit my financial needs and lifestyle in 2006. After signing the policies, my dealings with Jack and LSM never ended as he referred me to someone who helped me buy a house and he also gave me tips regarding insurance mortgage. He is not like a car salesman where once a deal is closed, you are basically on your own. Jack will not stop being a professional insurance/financial advisor as soon as he closed his own deal(s). He will see to it that he will be there for any assistance that you require within his expertise and reliable network. For my friends, acquaintances and work colleagues who've asked me for a financial advisor, I never hesitated in giving them Jack's contact information."
Dags Marasigan, PMP
---
"Although we both had life insurance with our employers, my husband and I always wanted to make sure we had extra life insurance especially with young children and a mortgage. Once the children grew up, graduated and got married we realized we did not need as extensive coverage. Our former Insurance Company was not able to provide us with suitable and more practical options except for raising our premiums because of our ages and never answering our telephone calls. We looked around for alternate Insurers and found Jack Bendahan "The Life Man" of LSM Insurance. We found him to be a very personable and professional young man who met with us in our own home to discuss the various options available. It is comforting to know that our life insurance needs have been addressed based on our changing circumstances and that Jack is always readily available should we have any questions."
Mary and Phil F.
---
"Jack of LSM Insurance is one of the very few honest and knowledgeable insurance persons out there. My wife, Farzana and I were shopping for insurance back in 2006 when we came across LSM Insurance and Jack. He gave us all the time we needed and went through the various options in great detail and answered all questions to our satisfaction. In 2009, we were blessed with a baby girl and have since purchased a second policy through LSM Insurance. Jack is very passionate about his job and and is truly the "LIFE MAN".
Riyaz V
Contact Jack Bendahan
Important:
Important: By submitting this form, you confirm that your contact data is correct.
Where we are located:
We are located at: 399 Four Valley Drive, Unit 10, Vaughan, Ontario, L3R5G3
Publications with my contribution: